Sarasota Real Estate Sales: October 2013
Posted by Annette Smith on Monday, November 25, 2013 at 7:08 AM
By Annette Smith / November 25, 2013
Comment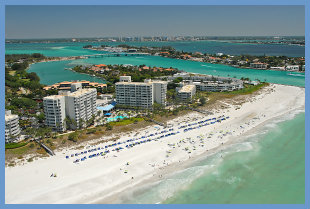 Total real estate sales in Sarasota County slowed a tad after "large year-over-year increases over the summer months in October 2013." Property sales totaled 818 in October 2013 compared to 793 sales in October 2012. Last month's total sales of 817 were almost identical to the latest sales results. Of the total sales in October, 582 single family homes and 236 condos sold compared to 518 single family homes and 275 condos in 2012.
"Median sale prices climbed dramatically in Sarasota County in October 2013 compared to last October numbers. Single family home prices were up 11.6 percent ($185,776 this year compared to only $166,500 last year), and condo prices spiked by 20.7 percent ($175,000 this year compared to only $145,000 last October).

Monthly median prices are susceptible to swings based on sales at one end of the price spectrum. But even the rolling median price for the 12 months ending in October 2013 for single family homes was $180,000, up 22.4 percent from the 12-month median ending in October 2012 ($147,000). For condominiums, the figure was $162,900 this October, compared to $148,000 a year ago - a 10.1 percent increase. This means the overall price trend continues to move upward.

"There was definitely a shift in October toward single family and away from condos," said SAR President Roger Piro. "That might be a function of the price escalation, which was far more pronounced in the condo category. Also in October, there were fewer properties on the market priced under $200,000 than last year, and more priced above $200,000. So bargain hunters have had to adjust their sights upward, where there are more deals to be found."
Declining inventory has also been fueling appreciation in price. There are now 4,032 properties listed showing inventory levels are somewhat stabilizing. The inventory level is over 4,000 for the first time since April 2013. There are 200 fewer condos this year than last year at the same time and 200 more single family homes.
Properties that went pending during October 2013 totaled 820, "up 9.33 percent over September pending sales of 750. This would indicate higher sales totals are likely in November. In October 2012, pending sales stood at 935, which brought an increase in November 2012 sales."
"This remains a dynamic market and seems to have plenty of strength," said SAR President Roger Piro. "There haven't been any national, regional or local shocks to jolt the market, and local tourism is at historic highs according to recent reports in the media. When we have such a strong influx of visitors, that tends to propel future sales as people enjoy visiting Sarasota and decide it might make a great future home."
For a copy of the full Sarasota Association of REALTORS® press release, send us an email.