Sarasota July Real Estate Sales Remain Robust
Posted by Annette Smith on Tuesday, August 20, 2013 at 11:27 AM
By Annette Smith / August 20, 2013
Comment
The Sarasota Association of Realtors® reported great news today as a continued strong real estate market resulted in members closing 911 sales during the month of July. This is a 30.3 percent increase over July 2012. It is also 3.2 percent higher results than June 2013's total sales. Our market is still on track to 2013 being "one of the biggest in SAR's history."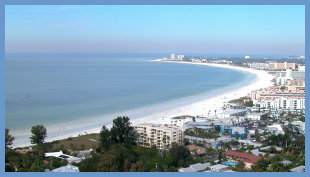 In addition to the strong sales for July, there was a rebound in the median sale price for single family homes. "The price went from $200,000 in June 2013 to $227,500 in July 2013, a 7.2 percent increase. For the 12-month rolling median price, the single family home figure was at $195,000, a 16 percent increase over last year at this time when the rolling median price was at $168,500. If current trend levels continue, this will be the biggest year-to-year increase for single family home prices in four years."
SAR President Roger Piro stated "With sales up dramatically and prices also trending upward, the popularity and strength of the Sarasota market is unquestionable." "The quality of the properties on the market, plus our overall attraction to both domestic and foreign buyers, has made this one of the best years on record to this point."
Prices in the condo market reported a 15.6 percent drop, however. Prices went from $192,500 to $162,900 from June of this year to the end of July. "Condo prices have been up and down throughout the year, hitting a low of $130,000 in January and a high of $194,500 in May."
Real estate inventory rose slightly in July by 1 percent over June. Realtors have seen greater competition with declining inventory in our market.
"The fact that we saw sales 30 percent higher this July than last July seems to be the biggest news this summer in local real estate," said Piro. "Most agents are clearly not taking the summer off and vacationing, because the buyers are here and they are anxious to buy in this area. This is a positive, historic time, and the moderate rise in single family home prices coupled with the fluctuating condo market prices indicates we are not seeing a new bubble. This is just a genuinely popular place to live and invest in real estate."
"Last year we saw the market continue to show strength through the end of the year, so I'm hoping for the same in 2013," said Piro.
Sarasota continues to be a hot destination and a wonderful place to retire. Our beautiful Gulf and Bay properties on the barrier island of Siesta Key, Casey Key, Lido Key, Bird Key and Longboat Key afford incredible views and natural resources plus Sarasota's outstanding cultural amenities are a big draw to our coastal area. For more information and complete SAR report with charts, please email our team at Allen Real Estate Services, Inc.