Sarasota FL Real Estate Market September 2013
Posted by Annette Smith on Monday, October 21, 2013 at 9:46 AM
By Annette Smith / October 21, 2013
Comment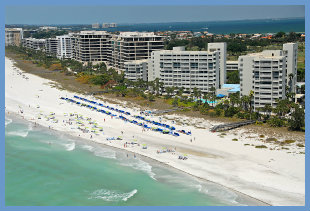 Sarasota property sales totaled 817 for September 2013. In Sarasota County, 545 single family homes and 272 condos sold increasing 22.5 percent higher than September 2012. Total sales were down 14.6 percent from August 2013.
The 4th quarter of 2012 pointed to a strong fall sales period, and this year's pending sales is following the same pattern. Pending sales in September 2013 totaled 750.
"The median sale price for single family homes in the county in September 2013 was $185,902, 18.5 percent higher than the September 2012 median price of $157,000. The figure was 5.1 percent lower than August's number of $195,000. Condo prices were at $165,000, up 6.4 percent over last September's median of $155,000, and slightly higher than the August 2013 figure of $161,000."
"With sales remaining at high levels, and prices trending higher, we continue to be optimistic about the Sarasota real estate market," said SAR President Roger Piro. "Interest rates have been up and down in recent months, but still at relatively low levels, which helps the market. The economy has been hindered by the recent government shutdown, but through that period our market has remained steady and strong."
From the August 2013 MLS report, 3,793 properties were on the market, and this month, September 2013, inventory rose to 3,942. Inventory is still low and below last September's number of active MLS listings for sale in Sarasota County.
For a complete report on September's stats with statistical charts, send us an email.
The Sarasota area remains one of Florida's top destinations and recently was featured as #1 on Buzzfeed.com's "10 Places in the U.S. You'll Want to Visit Right Now," beating out #2 San Diego for the top spot.