Sarasota FL Property Sales Top 1,000 Again
Posted by Annette Smith on Tuesday, July 22, 2014 at 10:32 AM
By Annette Smith / July 22, 2014
Comment
Sarasota Real Estate Market Strengthens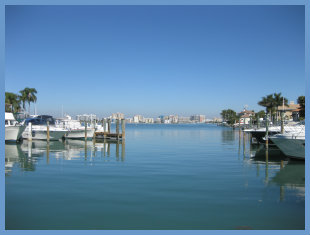 Property sales in Sarasota County, Florida topped 1,000 for the fourth straight month. Sarasota real estate continues to show strength in the area. Total closed sales in June 2014 hit 1,048. This was a 5.1 percent improvement from the June 2013 figure of 997 sales.
"The first half of 2014 remains ahead of the near record sales pace of 2013, an historic year for property sales in the county with the second highest number of sales in SAR's 91 year history."
"We are continuing to see heavy foot traffic at open houses and at brokerages across the county," said Sarasota Association of Realtors® President Peter Crowley. "While we have seen a marginal slowdown in the road traffic as some residents head north for the summer, there seems to be unusually high visitor numbers this summer. People want to come to Sarasota, now more than ever!" "So far, we've had an amazing first half of 2014," said Crowley.
"The statistics appear to indicate that we will once again wind up at near record sales levels for the year, and median sale prices have also rebounded significantly."
It's no wonder that buyers appreciate Sarasota natural beauty. With warm weather, sandy white beaches and an abundance of outdoor activities along with outstanding cultural amenities, the Sarasota real estate market should continue to thrive. For a complete report from the Sarasota Association of REALTORS, please email us.