Sarasota Emergency Vet Information
Posted by Annette Smith on Friday, January 24, 2014 at 7:05 AM
By Annette Smith / January 24, 2014
Comment
After Hours Help for Your Sarasota Pet
Over the years, my business partner, Sandy Whitehead and I have had some interesting special requests from customers, and this past weekend Sandy was asked if there was a 24-hr emergency vet service. Although Sandy and I both have doggies, we have never had to use our vet's emergency services so I did a little online research. Google came through for us, and our customer contacted Critical Vet Care, 4937 S Tamiami Trail. For 24/7 emergency services, contact them at 941-929-1818. The staff and vet were courteous and caring. Our customer's pet is doing well now, and she highly recommends this service. Visit Critical Vet Care's website for information about their emergency services and meet the doctors. The site provides plenty of customer testimonials too.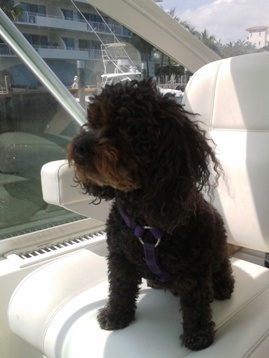 I've personally used Palmer Ranch Animal Clinic for 9 years and highly recommend them if you need a regular Sarasota veterinary. Dr. Daniels has taken a special interest in my Snuffy. The Clinic is located at 8467 S. Tamiami Trail. You can call for an appointment at 941-925-7000 or meet the doctors online. The staff is wonderful. Snuffy loves to visit with the in-house kitties wandering through the office – not so much!
Sandy's cute doggies, Apple and Spike, love Dr. Terry Clekis. Terry owns Braden River Animal Hospital, 5012 SR 64 East, Bradenton. Not only is Terry special, but his staff is great too. A few years ago, Sandy had to put down her dog of 14 years. Terry was extremely compassionate and wonderful during this painful process. Sandy has recommended Terry and Braden River Animal Hospital to many friends and customers over the years. Everyone sends her rave reviews. Meet Terry online at Braden River's website. Dial 941-746-0515 to schedule an appointment. We love to correspond with our customers so give us a call if you need a recommendation. If you are new to our area, we may be able to help you find the perfect source for your search, even if it might be unusual and not real estate related.