Sarasota County Real Estate Sales Up 11.6% in August 2013
Posted by Annette Smith on Monday, September 30, 2013 at 6:20 AM
By Annette Smith / September 30, 2013
Comment
August Sarasota County Real Estate Strong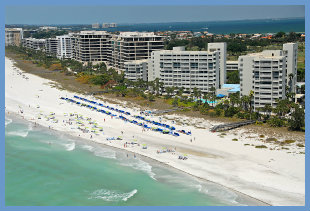 Only 12 sales separate the August 2013 property sales in Sarasota County from sales recorded in July 2013. Sales totaled 957, and the data report shows 11.6 percent higher sales than in August 2012. The median sale price for single family homes in the county rose too.
Median Sales Price
July 2013 Single Family Homes $189,900
August 2013 Single Family Homes $195,000 - up 30% up from 2012
August 2012 Single Family Homes $150,00
July 2013 Condos $159,000
August 2013 Condos $161,000 - up 7.1% from 2012
August 2012 Condos $148,889
Pending sales or properties under contract in August 2013 totaled 864 – up approximately 1.7 percent from the 849 figure in July 2013 and up 6.8 percent from August 2012's total sales of 808.
"The Sarasota County real estate market is healthy and robust," said SAR President Roger Piro. "Clearly, the single family home market is currently leading the way, with the median sale price up 30 percent from last August. This is a competitive market, with low inventory and demand still at a fever pitch."
"The inventory rose slightly in August to 3,793 from the July figure of 3,747, which was the low point in Sarasota County for the past 12-month period. The inventory has dropped 15 percent from February 2013, when it stood at 4,491. It was at 3,953 last August. Declining inventory generally results in greater competition for available homes and condos and subsequent price escalation."
"The basic law of sales is true for real estate," said Piro. "Lower supply for a valued, sought after product generally yields higher prices. And real estate in Sarasota County is a highly valued commodity."
Email us for a link to the entire August sales report and additional statistical charts on the Sarasota market.