New Library in Gulf Gate, Sarasota, FL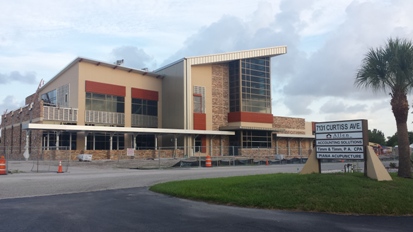 Crews continue to work diligently on the new Gulf Gate Library. Our office, Allen Real Estate Services, Inc., is located right across the street so we've seen the demolition of the old building, new site preparation, and a new star rising right before us.
The old Library is operating temporarily at Sarasota Square Mall. We love the contemporary look of this new building! What an enhancement to a great neighborhood. Do you agree?
Gulf Gate is a charming golf course community with homes along the fairways as well as off course. Neighboring communities such as Gulf Gate Woods, Gulf Gate East and Gulf Gate Manor are close by. The commercial area of Gulf Gate is home to anchor stores in its outdoor shopping center: Bed, Bath & Beyond, Stein...