Since 1973, guests and scientists alike enjoy visiting the Marie Selby Botanical Gardens in Sarasota. Points of interest on the ground include:
Ann Goldstein Children's Rainforest Garden
Tropical Conservatory
Towering Bamboo Garden
Banyan Groves
Mangrove Bay Walk
Fern Garden Koi Pond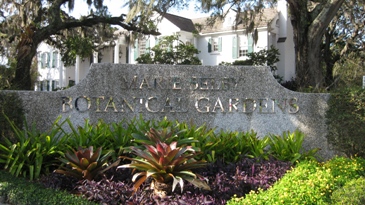 Originally, the home of William and Marie Selby, Sarasota, FL
If you have never visited the gardens, you are missing one of Sarasota's gorgeous treasures.
...