2013 Sarasota Real Estate Market Year End
Posted by Annette Smith on Tuesday, January 21, 2014 at 7:15 AM
By Annette Smith / January 21, 2014
Comment
2013 Excellent Year for Sarasota Real Estate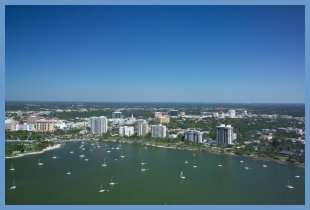 As 2013 closed, the Sarasota Association of REALTORS posted another good property sales report. Total sales in the county for December 2013 totaled 920. Single family homes were the hot subject with a total of 621 sales. Condo sales were short of the 300 market by one sale. December sales were 16.9 percent better than the 787 November 2013 reported sales. For the full year 2013, Sarasota County had the second highest number of sales ever tracked in the MLS system at 11,184.
Median sale prices for single family homes and condos in December 2013 were higher than last December too. Single family home prices were $189,950 in December, compared to $165,000 in 2012, increasing 15.1 percent. Condos also saw a rise in price to $182,000 in December 2013 compared to $165,100 last year -- a 10.2 percent increase.
Inventory of properties has increased to a 10-month high totaling 4,417. In July 2013, inventory levels totaled 3,747 so more sellers are entered the market as prices rise. Our team has been involved in many multiple offer situations as well as negotiations with sellers who will not budge on price or contingencies.
"Overall, December 2013 was a great month for real estate in our market," said SAR President Peter Crowley. "Many of our winter residents and visitors seem to have turned their attention to buying and selling homes. This could be partially attributed to the recent news that predicts increases in mortgage interest rates in 2014. Also, as homeowners see their properties appreciating in value, many are no longer under water and are now able to put their homes on the market."
"While no one has a crystal ball, there has been a clear trend in recent years of a mild drop off in January sales, followed by higher sales in February, March, April and May," said Crowley. "Last year we experienced an amazing spring boom. So, if historic trends continue, 2014 could be another great year in Sarasota County real estate."
For a full report with statistical information, send us an email.